Design 209: Fundamentals of Typography  //  Project 5: "Making Original Letterforms" 
For this project, we were to choose a line from a song and construct original letterforms inspired by the lyrics, music genre, artist/s, or anything relevant. This could mean anything from the artists' background, instruments, aesthetic, etc. 
"Been a while that I been jealous."
- Rich Brian, "Occupied" 
Brian Imanuel, is a young asian rapper, producer, and song writer from Indonesia. He came from being young child who used YouTube and Twitter to teach himself english, to being the first Asian artist to reach #1 on the iTunes HipHop Chart. I interpreted the song "Occupied" to be about the artist's journey to where he is now, and how he's reflected on it all. 
// process
When first developing the letterforms, I wanted to use the "Amen" album cover as inspiration. The gold background color and chain he's wearing in the photo immediately caught my attention; this lead to the idea of making all the letterforms out of gold chain. I wanted to incorporate some "Rich Chigga" in the composition as well, hence the pink background.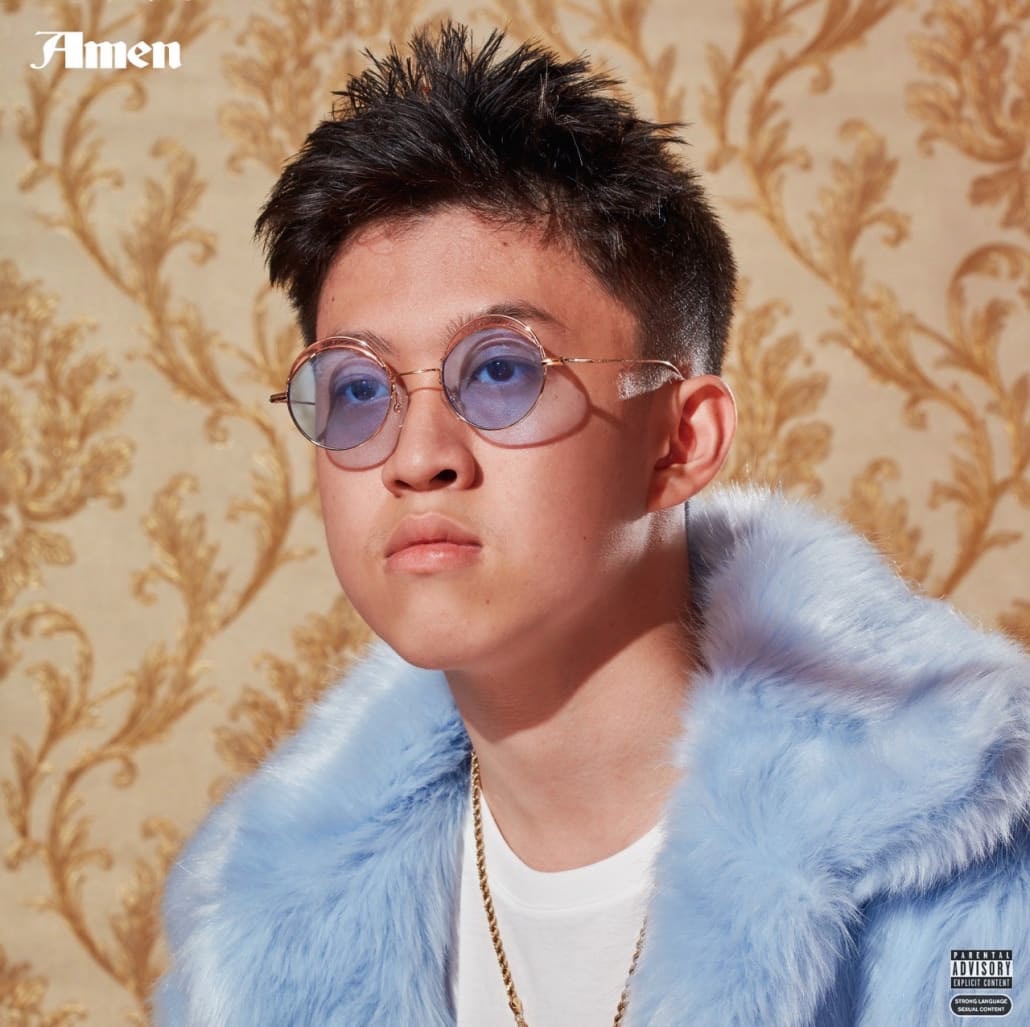 I purchased the light blue faux fur and rounded shades online. For the pink kraft paper, I went to the university's bookstore. Everything was set up as a flat lay composition in the middle of my apartment living room. 
It seemed that there was something lacking; there needed to be more variety in the elements used in the composition. I made $100 bills, replacing some of the text with part of the lyric, and on some of the bills I replaced Benjamin Franklin with Rich Brian's face.  
I felt that this was appropriate because I interpreted the song to be about his work ethic, comparing his success now to before he was famous, and about people who only now seek his attention.